News
My web site is progressively translated into English, as well as my plans. Please be tolerant. My English is not so good. Remarks for improvements and better comprehension will be appreciated!
I thank you in advance.
Boats on my design are already built by several boatbuilders, mainly in France. I am interested having other builders or representatives in foreign countries.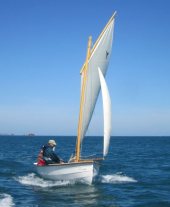 February 2012
Bounty is a recent design, 16 feet long and built in grp by Grand-Largue in France. She may be used as a sail boat, a motor boat or as a rowing boat. In every case, she is simple to use and really accessible to amateur sailors.
Grand-Largue is looking for dealers in Europe or even elsewhere.
Contact: http://www.bountyboat.net/home.htm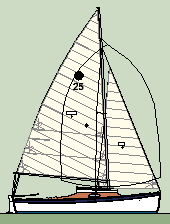 February 2012
The bermudian sail plan for Meaban is now available and may be chosen instead of the gaff sloop rig. This optionnal rig makes Meaban an excellent trailerable coastal cruising boat, with a beautiful classic look and a rig everybody knows.
See also my blog.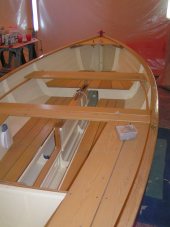 March 2011
The NC cut plywood kit for Ilur (clinker version) has been completely redesigned in order to reduce dramatically the building time and have it easier to make for the first time home boat-builder. Frames are replaced by NC cut plywood transverse bulkheads.
this new kit, and the corresponding new building manual is now available from my usual kit sellers.
See the building process sketches.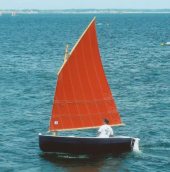 December 2010
Morbic 12, a 12' dinghy built in plywood epoxy and designed both for home builders and professionals is now built in UK by Adrian Donovan Boatbuilder.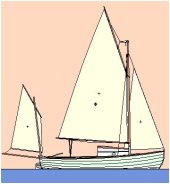 September 2010
A new design is born from discussion with Clint Chase Boat Builder, my boat-builder partner in North America. Jewell, is a family friendly day boat, 6 m long, trailerable, with a wide cockpit and a cuddy cabin, taking the best of my previous day-boat designs.
Jewell will be available as kit or finished boat, from both Clint Chase Boat Builder in USA and Icarai in France.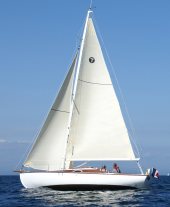 August 2010
The first Toulinguet has been lauched, 6 years after the first sketches. She has been built in 4 years by a home builder, Jean-Marc Gilliocq.
She is a very beautiful classic yacht, 28' long, large enough for a comfortable cruising but still easy to handle. See the photo album.
The owner is very satisfied with his boat. Her performance to windward and seaworthiness are above his expectations.
Other Toulinguet are being built.
The boat is marketed by Icarai boatbuilder. A plywood NC cut kit is available through Icarai or my agents in the US or Australia.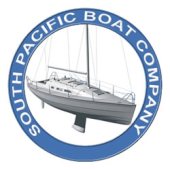 July 2010
NC cut plywood kits are now available in Australia through South Pacific Boat Company for most of my boat designs. They allow easier construction by home builders and a huge time saving and quality improvement. All professionnal are already building boat from NC cut plywood parts.


June 2010
Clint Chase Boat Builder, who markets my plans and kits in North America will be present at the 19th annual WoodenBoat show at Mystic Seaport on June 25-27. A good opportunity to meet him: he will build a boat at the Family BoatBuilding.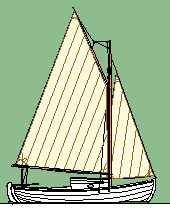 March 2010
A new design project is added on my catalogue of plans. Norzh 22 is a small cabin boat in the Norse tradition, able to be built by an amateur or professional builder. She is inspired from a very beautiful boat named Sjogin.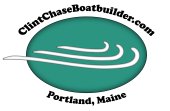 March 2010
Good news for the North American builders: precision cut boat kits for my designs are now available through Clint Chase Boat Builder.
CNC cutters in Maine, North Carolina and soon Texas will be employed in the greater effort to get kits into the hands builders around the US country.
Kits bring many benefits for the home builder: reduced building time, easier construction (no lofting), less risk of mistakes, better precision and better looking of the finished boat...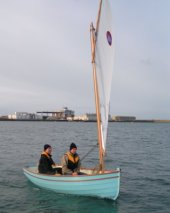 February 2010
Morbic 12 dinghy plan is now available in English.
This little boat is very succesful. About 30 units are already built or under construction by amateur builders in 5 different countries. She is light and easy to carry away, but she is able to give a lot of satisfaction under sail.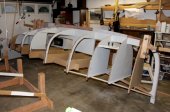 January 2010
More than half of my designs are now built abroad.
This Ebihen 15 has just been turned over. She is built by Stan Richards (California).
Have a visit to his blog.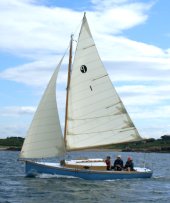 August 2009
Pen-Hir as been launched at end of July and made a 15 days passage from Cherbourg (Normandy) to Pornichet (South Brittany). She will presented at the La Rochelle boat show (Grand-Pavois) at end of september.
Discover the pictures of the exceptional boat: beautiful classic, fast, easy to handle and ecological.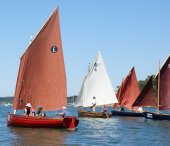 May 2009 - Morbihan week
The Morbihan Gulf Week is, each 2 years, a major gathering of classic and traditional boats in France. About 250 "sail and oars" boats perticipated. Among them, many Ilur, Aber, Minahouet, Seil, Youkou-Lili.... Also 8 Stir Ven and many other. This demontrates that "sail and oars" boats are now an important part of the sailing world.
Overall about 200 of my designs and I discovered for the first time many of them. I thank all participants and the organisers.
Discover all "new" pictures on my photo album!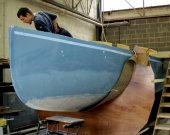 May 2009
Icarai boat-builder has turn over Pen-Hir, a new cruising keel boat, 7.5 m long. This first unit is built for myself. Launching is to be held in July. Discover this new classic.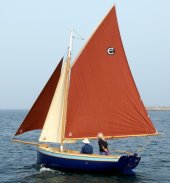 April 2009
Icarai boat-builder has delivered one Ilur and one Ebihen 18, named Corto. She will sail into Morbihan gulf (South Brittany, France) with her Belgian owner. Please discover pictures of construction and under sail.
6 other Ebihen 18 are presently under construction by home builders, in France, UK, Germany, and Polynesia.
Overall, 50 Ebihen 15/16/18 are already built or under construction.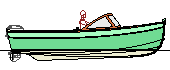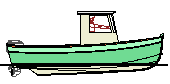 October 2008
The runabout version of my motor boat Koulmig is now avaialable as plan package, kit or "ready to sail" boat. A first unit is under construction by an amateur builder.
This boat may also be built as a fishing boat, replacing the windsreen by a small wheelhouse.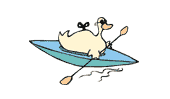 July 2008
A great news for North American home builders : most of my boat plans in English are now marketed by "Duckworks boat builder supply" in the USA.
Study plans may be downloaded and plans and patterns my be ordered in-line.