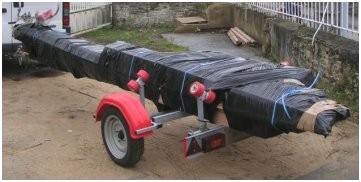 Full Aber kit (including trailer) leaving Icarai boatyard.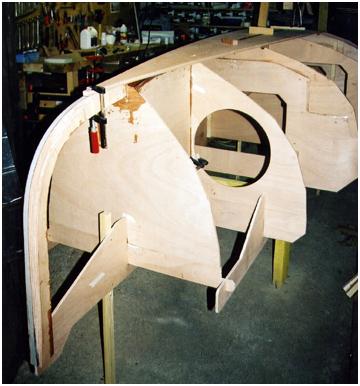 Assembling of a Minahouet from a kit (Grand-Largue)

To buy materials and necessary equipment is not always easy, particularly for those which build far from the sea. That is why I developped, in co-operation with boatbuilders, kits, generally "à la carte", allowing to buy all which you need. That allows also good cost savings by avoiding the increase of transport charges, the purchase of small quantities at the full price, etc...
The suppliers are selected in agreement with me to be certain to have only well adapted products.

Kits generally incudes NC cut plywood parts (see below).

Today, my "kit" partners are Icarai et Grand-Largue, both in France.

They are able to provide you with the following and to send them abroad:

Plywood panels
Sawn timbers for hull and spars

Glue, resins, cloths
Screws, bolts and other hardware
Centerboards and ballast keels (galvanized, stainless steel or cast iron)
Specific fittings on my design
Fittings, rigging
Sails
Trailers

I am interested to have other partner, able to sell kits in other countries.